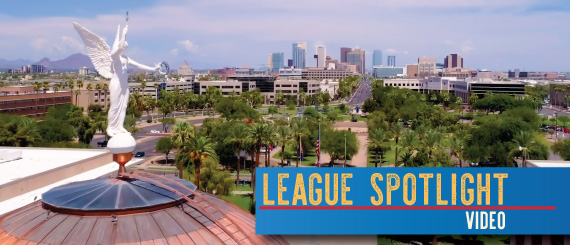 League Spotlight Video
League President and Peoria Mayor Cathy Carlat recently hosted a video highlighting the League of Arizona Cities & Towns.
Former President Christian Price, Vice President Douglas Nicholls, and Treasurer Greg Mengarelli joined Mayor Carlat and League Executive Director Tom Belshe in a discussion about the importance of cities and towns.
In this discussion, they covered the topics of local control, the COVID-19 pandemic, rural communities and the importance of local elected officials getting involved.