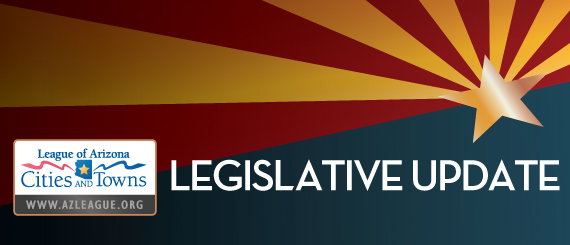 League Staff to Travel the State to Give Legislative Update
League staff will be traveling the state to meet with our member cities and towns to provide an overview and recap of the key issues from the 2021 legislative session and their impact on cities and towns.
We will also discuss League services, upcoming events and trainings, and how we can better serve our cities and towns.
Thursday, August 5
1:30 p.m.
Pinetop-Lakeside Town Hall
325 W White Mountain Road
Lakeside, AZ 85925
Friday, August 6
10:00 a.m.
Safford Library Program Room
808 S. 7th Avenue
Safford, AZ 85546
Tuesday, August 10
2:00 p.m.
Casa Grande Council Chambers
510 E. Florence Blvd
Casa Grande, AZ 85122
Thursday, August 12
2:30 p.m.
Prescott Council Chambers
201 S. Cortez
Prescott, AZ 86303
Friday, August 13
10:00 a.m.
LHC Council Chambers
Police Building
2360 McCulloch Blvd
Lake Havasu City, AZ 86403
Thursday, August 19
2:00 p.m.
Sahuarita Council Chambers
375 W. Sahuarita Center Way
Sahuarita, AZ 85629
Friday, August 20
10:00 a.m.
Yuma Arts Center
254 S Main Street
Yuma, AZ 85364
All city and town staff and local elected officials are invited to attend.
If you plan to attend, please RSVP by calling or e-mailing League staff at 602-258-5786 or league@azleague.org. Make sure to let them know which date and location you plan to attend.