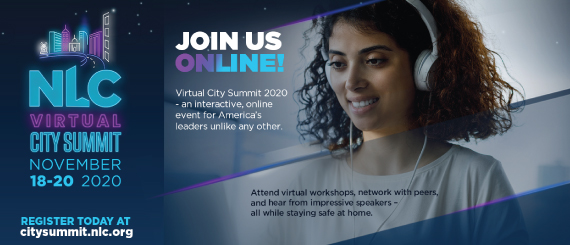 National League of Cities Virtual City Summit
National League of Cities' annual conference, City Summit, is going virtual this year.
Join hundreds of local leaders this fall, November 18-20th, for an immersive program that includes informative panel discussions, keynotes and fireside chats, as well as engaging workshops and opportunities to network with your peers.
Virtual City Summit is an opportunity for city leaders unlike any other! From the largest cities to the smallest towns, leaders from across the county are driving innovation at City Summit to build stronger communities.
A virtual City Summit means you can access best practices, resources and tools directly! Learn, grow, rebuild, and renew – straight from your community.
Don't miss out on the leading conference for elected officials – register today!