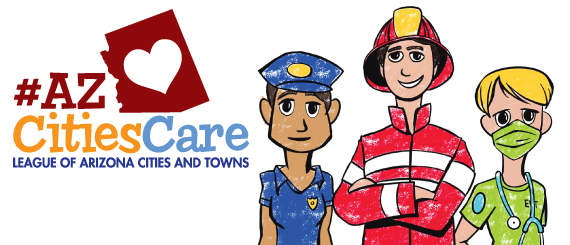 League Launches #AZCitiesCare to Recognize Efforts During COVID-19
As many of us continue to stay at home during the COVID-19 pandemic, cities and towns must still continue to provide services and create unique opportunities for residents to stay involved during this time.
You can get more information about #AZCitiesCare at the website here. The website also includes our Stay-at-Home Survival Kit, full of fun, creative things to do while you're staying safe at home!
You can also find up-to-date information on the League's social media channels: